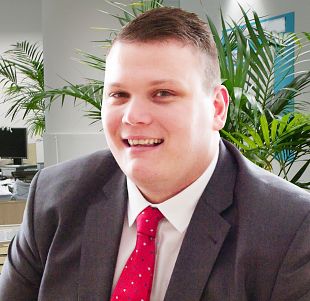 Adam Bonney
Tel: 0161 227 7777
Fax: 0161 227 7788
Adam is a Solicitor within our Criminal Law Department. He is also an Accredited Police Station Representative. Adam represents clients at the Magistrates' Courts and Police Stations across Greater Manchester and beyond on a daily basis.
Police Stations
Adam represents clients in all types of criminal matters in the police station ranging. He forms part of our 24 hour on call team providing free and independent legal advice to those detained at police station. Adam's high level of legal knowledge and tactical awareness has led to him developing a reputation for providing robust legal advice to those detained at the police station.
Adam also represent clients in PACE interviews (interviews under caution) conducted by local authorities and other government agencies.
Magistrates' Court
Adam is part of our Magistrates' Court team. He regularly represents clients in the Magistrates' Court and the Youth Court on a wide range of cases. He represents clients at all stages of the Magistrates' Court; first appearances, bail applications, trials and sentencing.
Motoring / Road Traffic Offences
Adam is also one of our Motoring Law / Road Traffic specialists. Adam advises on all aspects of this area of law ranging from advice on speeding, to exceptional hardship applications and applying for the early return of a driving licence after a disqualification. Adam also defends clients in relation to a wide range of offences from drunk driving to causing death by dangerous driving.
Protest Law
Due to his specialist protest law knowledge, Adam is often requested to represent protestors at the Police Station. Adam has represented numerous anti-fracking protestors including a protestor who scaled a 15m drilling rig in Nottinghamshire and those arrested in relation to the Barton Moss fracking site in Manchester. He also represented the man who climbed the Manchester Big Wheel to protest in May 2014.
Adam has also represented those arrested for protesting to highlight issues in the Middle East.
Recently, Adam has represented the 'Love Activists', protestors who occupied the Old Bank of England Building in Liverpool.
Adam has extensive knowledge of public order law and represents clients charged with a whole manner of protesting related offences including; failure to comply as directed, failure to disperse, failure to remove disguises, obstruction of the highway, obstruction of police and aggravated trespass.
Gang Injunctions (Gangbos)
Section 34 of the Police And Crime Act 2009 allows for the police/local authority to apply to the civil courts for an injunction to prevent gang-related violence if they suspect on the balance of probabilities that an individual has engaged in, or has encouraged or assisted, gang-related violence.
Adam represented the first three individuals against whom Greater Manchester Police brought such injunctions. He also represented two of the four respondents in the first of these injunctions brought by Salford City Council. He has further represented others against whom Salford City Council has issued such proceedings.
Interim Gang Injunctions are served on individuals once the police/local authority has applied to the Court on an ex parte basis. This is a niche area of law. If you have been served with such an injunction, contact Adam who will be able to advise on challenging the interim injunction and represent you through to a final contested hearing.
Adjudications
Adam is regularly instructed by prisoners to represent them in disciplinary proceedings (adjudications) before the Independent Adjudicator, at prisons across the North West and beyond. The Independent Adjudicator (usually a District Judge) attends prisons to hold disciplinary hearings for those prisoners charged with offences under the Prison Rules 1999 and the Young Offender Institution Rules 2000. Should a prisoner be found guilty of such an offence they may receive an additional 42 days on their sentence before release.
Adam has an exceptional record in defending prisoners at adjudications. His eye to detail and extensive knowledge of the prison rules often results in cases being dismissed on technical grounds due to errors made by the prisons, which may often be overlooked.Representation at disciplinary proceedings before the Independent Adjudicator is one of the last few remaining areas of prison law where a prisoner is entitled to Legal Aid.