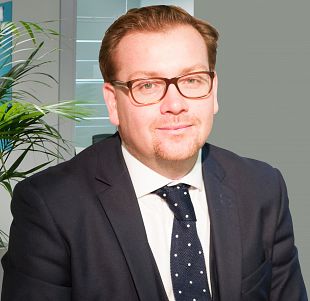 Adam Brown
Tel: 0161 227 7777
Fax: 0161 227 7788
Adam originally qualified as a Barrister and further qualified as a Solicitor in 2008. He is a member of the Salford Duty Solicitor Scheme and a Higher Courts Advocate (HCA). He deals with all types of criminal cases as an Advocate in the Crown Court.
He has a wealth of experience of dealing with serious criminal matters including terrorism offences, murder, large scale drugs conspiracies, serious violent crime and serious sexual assaults and extensive experience in representing clients interviewed under caution on suspicion of committing offences such as Gross Negligence Manslaughter or Corporate Manslaughter. In particular, Adam has represented a number of clients working in the public sector who have been subject to criminal investigations for a range of allegations arising out of each client's respective employment. Moreover, Adam has corresponding experience in representing clients compelled to attend Inquest hearings before the Coroner's Court as Interested Persons.
Notable Cases
2015 Operation Tudar
Acting for the Defence in a £140,000 VAT fraud trial. The defendant entered a guilty plea and received a suspended sentence.
2015 Operation Ingot
Acting for the one of 24 Defendants prosecuted for dishonesty offences regarding stolen property valued in excess of £100,000. The case against Adam's client was ultimately discontinued.
2015 R v B
This case concerned a multi-handed £250,000 cigarette Excise duty fraud trial in which the Defence successfully argued that the value of the Excise duty in this case had been overstated by an amount in excess of £100,000.
2015 R v R
In the Prosecution of a client charged with knife point robbery, Adam successfully persuaded the Prosecution to accept a favourable basis of plea.
2015 Operation Heterodon
Acting for the Defence in a £12m international money laundering case. The Defendant received a suspended sentence order.
2015 Coroners' Inquest
Represented an Interested Person in a Death In Custody Inquest.
2014 R v W
Defending in a £160,000 fraud against the NHS.
2014 Operation Borrow
Acting as Junior Advocate in this complex multi-million pound reverse transaction fraud.
2013 Nursing and Midwifery Case
Represented a midwife being interviewed by the police under caution for gross negligence manslaughter. The midwife was released without charge.
2013 Operation Bizarre
Adam acted as junior advocate for the Defence in a case of extensive cannabis supply concerning the movement and distribution of 15 tonnes of cannabis (with a street value in excess of £60m) between the North East and Manchester.
2013 Operation Chamonix
Represented a Defendant inthis large scale drugs and money laundering matter.
2012 Attempt Murder
Representing a client named by the 'victim' as being responsible for discharing a firearm at the victim and his property following a long-standing dispute. Following thorough preparation of the defence case, including enquiries with both civilian witnesses and forensic experts, the jury at trial returned a unanimous verdict of not guilty.
2012 Armed Robbery
Acting as the Crown Court Advocate for a client convicted of attempting to rob a bookmakers by threatening to shoot the staff. Following extensive mitigation the client received a suspended sentence.
2011 Football Banning Order - Operation Podium
This operation was a specialist investigation by the Metropolitan Police into ticket touting. Following a technical legal argument, the Court refused the Prosecution's application for a 3-year banning order.
2010 Terrorist Investigation
Represented a suspected Islamic terrorist detained on suspicion of masterminding a bomb plot in the UK. After weeks of questioning by Counter-Terrorism Officers the Client was released without charge. The client was also accused of a similar plot in the USA and was deported after lengthy extradition proceedings.