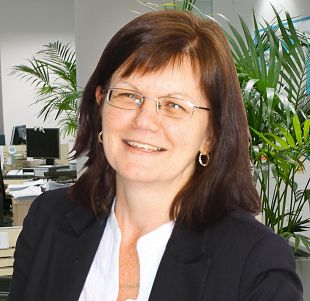 Carol Mellor
Tel: 0161 227 7777
Fax: 0161 227 7788
Carol has been a solicitor for 31 years and has extensive experience of a wide range of criminal defence work. She was a Partner at another leading criminal defence firm for 24 years before joining Robert Lizar's in 2008
Carol has been a solicitor for 35 years and has extensive experience of criminal defence work. Prior to joining Robert Lizar in 2008, she was a Partner at another leading criminal defence firm for 24 years. She specialises in serious crime and has been involved in many high profile cases involving terrorism, murder, serious fraud, drug importation, gang-related offences and, of particular note, has had conduct of many cases involving serious sexual allegations.
Carol has been instructed in criminal cases where clients have mental heath issues and learning disabilities and is experienced in liaising with experts in these fields to provide a comprehensive service to clients who are considered vulnerable. In addition to preparing serious cases for Crown Court trial, Carol also appears in the Magistrates' Court and advises at the police station. She has been a duty solicitor since 1986 and is the team leader of Robert Lizar's Crown Court department which is based in Moss Side.
.
Notable Cases
2015 – R v L – Liverpool Crown Court
Rape case allegedly involving date rape drugs. An expert for the defence was able to establish that there was no basis for this assertion by the prosecution.
2015 – R v B – Manchester Crown Court
Serious drugs case where client successfully ran a duress defence
2015 – R v M – Manchester Crown Court
Vulnerable client charged with armed robbery. Successfully ran a defence of duress.
2014 – R v O – Manchester Crown Court
High profile fraud involving "phishing" – hacking into bank accounts and removing money. Detailed analysis of the case led to the client pleading guilty to a less serious charge thereby avoiding prison.
2014 - R v I – Manchester Crown Court
Client charged with rape of his wife. Detailed investigations both in the UK and abroad revealed inconsistencies in the prosecution case which led to the case being dropped by the prosecution before the case went to trial.
2014 – R v E – Mold Crown Court
Client charged with GBH where there were serious injuries. Client's case was self defence. Expert evidence obtained by the defence supported hi s account over that of the complainant leading to an acquittal.
2013 – R v A & R v M – both at Manchester Crown Court
These were separate cases where both clients were charged with rape and the issue was consent. Persistent enquires of the prosecution led to disclosure of material which significantly undermined the prosecution case leading to acquittals in both cases.
2013 – R v E – Manchester Crown Court
High profile attempt murder case which attracted local press and media coverage. This involved piecing together technical evidence in particular CCTV and forensic evidence.
2013 - R v B – Sheffield Crown Court
High profile murder case which attracted national press and media coverage.
2013 – R v K & E – Chester Crown Court
Case involved aggravated burglaries and burglaries at high value properties in the Cheshire countryside over a period of 12 months. The prosecution case was painstakingly built up over a lengthy period of time and involved CCTV, Cell Site, ANPR and forensic footwear evidence. By careful analysis of the evidence including instruction of experts on behalf of the defence it was possible to limit the roles of the clients and thereby significantly reducing their sentences.
2012 - R v H & L – Manchester Crown Court
Armed robbery at a bank. Case involved a complex compilation of technical evidence ie tracker, cell site, forensic DNA and CCTV.
2011 - R v A – Manchester Crown Court
Client, who faced an allegation of murder, was found unfit to stand trial due to his mental health condition some years before. His doctors deemed that he had recovered sufficiently to now stand trial. There were complex mental health issues to deal with which eventually led to a guilty plea to manslaughter on the ground of diminished responsibility. The case eventually went to appeal on the issue of whether imprisonment or an order under the Mental Health Act was the appropriate disposal.
2011 - R v B & D - Manchester Crown Court
Clients charged with rape of a minor. The clients asserted consent and a belief that the minor was over the age of consent. The police withheld vital evidence from social media sites which supported the defence. Repeated and persistent requests to the prosecution to fulfil their duties of disclosure resulted in the material being made available and the charges being dropped.
2009 - R v E - Manchester Crown Court
Client charged with murder together with 5 other defendants after a bouncer was lured to his death following an incident in a night club. After detailed examination of the evidence an agreement was reached with the prosecution for the client to plead guilty to a less serious charge significantly reducing the time spent in custody.
2008 – R v C – Manchester Crown Court
Case involved preparation for terrorism. A large quantity of written material was seized when the client was arrested which the prosecution alleged was indicative of planning terrorist activity
2008 - R v C – Sheffield Crown Court
Client charged with conspiracy to murder as part of ongoing gang rivalry in Sheffield. After careful analysis of a large volume of evidence it was possible to persuade the prosecution not to proceed with the case against the client.
2008 - R v W – Liverpool Crown Court
A gang related case where there was a lengthy trial on charges of murder, possession of firearms and supplying drugs. The case against the client was based on telephone evidence (use of cell site and attribution analysis) and the testimony of his former associates.
2008 - R v P – Manchester Crown Court
A large scale serious fraud case prosecuted by Revenue and Customs which involved a leading retailer in Manchester systematically defrauding the Inland Revenue in all areas of tax income. Client was an employee of the company caught up in the fraud perpetrated by his employers.
2006 - R v H – Minshull Street Crown Court
This was a high profile case involving the largest number of indecent images ever recovered from computers at the time. It involved instruction of an expert forensic computer analyst to challenge the prosecution evidence. This enabled the client to plead guilty to less serious charges resulting in a much reduced sentence
2006 – R v G – Manchester Crown Court
Client was charged with evasion of excise duty following the importation of a large quantity of tobacco. Duress was central to the defence. The subsequent confiscation proceedings were complex involving instruction of a forensic accountant.
2003 - R v S – Leeds Crown Court
A terrorist case where the client was charged with conspiracy to cause an explosion. Due to it's sensitive nature the case was held entirely in camera. The client was found not guilty after a six week trial. The case involved complex forensic issues including instruction of experts in DNA and IED's.
2002 - R v B – Manchester Crown Court
A multi handed, large scale drugs importation. The case involved complex public interest immunity issues and use of informants by the police. The case eventually went to a successful appeal based on the failure of the prosecution to disclose material relevant to the case in a timely fashion.
2002 - R v B – Manchester Crown Court
A lengthy murder trial involving a number of defendants following a fight in a pub. The client's were eventually convicted on Manslaughter thereby avoiding a mandatory life sentence.