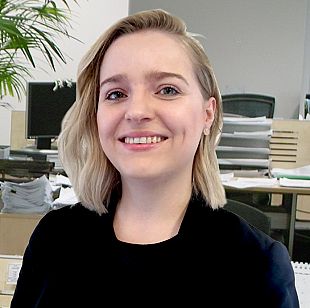 Chantal Ward
Tel: 0161 227 7777
Fax: 0161 227 7788
Chantal obtained a degree in Criminology in 2013, before completing the GDL and then the LPC at Manchester Metropolitan University in 2018. Chantal joined the firm in 2019 having previously worked at a Salford based Criminal Defence firm.
Chantal assists with the preparation of serious criminal cases at the firm.
Notable Cases
2018 – murder
The client was charged with murder with one other following a fatal stabbing in Bolton. He was acquitted of the charge following a 'no case to answer' half time submission during trial. The co-defendant was sentenced to 31 years imprisonment after the jury found him guilty of the murder.
2018 – murder
The client, along with seven others, was charged with a gang-related murder and three counts of causing grievous bodily harm with intent. All defendants were convicted, on the basis of joint enterprise, of both murder and grievous bodily harm. The client received a lower minimum term of imprisonment based on his age.
2018 – Robbery
This client was charged with attempted robbery, attempted grievous bodily harm and assault occasioning actual bodily harm following an incident in Blackpool. The client, who had complex mental health issues, entered a guilty plea and received a hospital order after a number of medical reports were obtained on his behalf.
2017 – Rape
This case involved consent and questions surrounding alcohol consumption and deception as to the identity of the person with whom the complainant had intercourse. The client was found not guilty after trial.
2018 – Affray
Two clients were charged with affray and possession of a bladed article following their involvement in a gang related altercation in Manchester City Centre. One client received a suspended sentence after pleading guilty to the offence of affray, whilst a European arrest warrant was issued for the second client following his failure to attend trial.
2019 – Fraud
The client was charged with fraud after he received payments from an income protection policy as a result of being unfit to work. It was alleged that the client entered employment during the time that he was in receipt of payments under the scheme. The client entered a guilty plea and avoided an immediate custodial sentence.