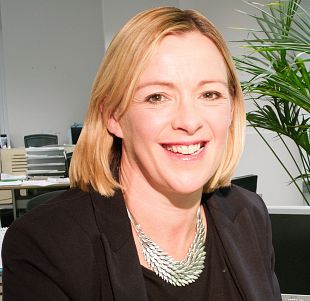 Gill Kennaugh
Gill qualified as a solicitor in 2003. She is a member of Salford Duty Solicitor Scheme, a Higher Courts Advocate (HCA) and Prison Law Supervisor.
She initially trained at a high profile criminal practice in Tottenham North London where she obtained her grounding in dealing with serious criminal cases before joining Robert Lizar in 2014.
Gill has been instructed in many serious matters including murder, fraud, rape, s.18 wounding, robbery, arson, conspiracy to supply, people trafficking and firearm offences and has dealt with all aspects of Prison Law work.
Notable Cases
R v S-M (2013)
Represented one of six defendants charged with conspiracy to rob, kidnapping, possession of firearms with intent to commit an indictable offence. The gang committed robberies whilst impersonating police officers.
Operation Tundra (2011)
Initial murder reduced to manslaughter after the submission of a psychiatric report confirming the Defendant suffered from post traumatic stress disorder.
R v R & Others (2010/2011)
Represented one of eight defendants charged on drugs conspiracies where over £113m worth of drugs were imported into the UK. The members of the drug-smuggling gang attempted to import around 22 tonnes of Class A and B drugs into the UK, mainly from Spain. The case involved covert surveillance and phone tapping by SOCA.
R v B & Others Central Criminal Court (2002)
Represented two of three defendants charged with attempted murder following a gang land shooting in Hackney North London. The victim was shot by gun men in the middle of the afternoon as he ran for cover in a flat, despite being named during the 999 call both defendants were found not guilty after trial.
R v Brissett (2002)Southwark Crown Court
Represented five of seven defendants charged with money laundering offences, involving high value cars, properties, jewellery and large amounts of cash recovered from safe deposit boxes, the defendants were found not guilty at trial.
Court of Appeal (Reported Cases)
R v F (2003)
A murder dating back to 1981, the victims'remains were found buried in concrete under the Royal Northern Hospital 19 years after her disappearance, when building works were conducted at the hospital. The issue on appeal was the manner in which the prosecution established the appellant's connection to the site where the body was found. The prosecution showed a passport photograph dated 1981 to witnesses, 3 identified the appellant as working at the site 2 did not, it was argued that the evidence obtained was in breach of code D Police and Criminal Evidence Act and should be excluded under s.78. The appeal was dismissed.