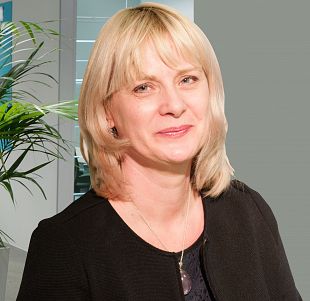 Nicola Carter
Nicola Carter is a Higher Court Advocate, and Senior Solicitor. She has 16 years experience in Police Stations, Magistrates and Crown Courts.
As well as serious organised crime Nicola also deals with cases prosecuted by the Serious Fraud Office (SFO) and HMRC and other types of Fraud Cases. She has represented a variety of defendants in such cases including many company directors and other professionals.
These Include acting for the owners of a college alleged to have committed a fraud against government funding. Case dismissed after relevant legal submissions. She also defended a client accused of price fixing in pharmaceutical industry, with legal submissions ensuring defendant was never charged.
Nicola has a particular skill in dealing with Section 2 Notices which are generally issued by the SFO to compel an individual or entity to provide the SFO with information or documentation which is believed to be relevant to a matter they are investigating.
Such notices frequently involve an international element requiring a good understanding of International Law. Nicola has dealt with a number of interviews in the UK by the FBI. She has dealt with a major hotel chain and an accountancy firm in complying with such notices and interviews. Consequently she has a detailed understanding of company law and accounts.
Nicola is also known for her dealings in cases with youths and clients with vulnerabilities or mental health issues. She has a background in psychology and close connections with charities for the homeless in Manchester.
She will also represent clients at parole board hearings when necessary.
Nicola has previously run her own firm (Nikolich and Carter) which specialised in the following:
Fraud matters prosecuted by the SFO, HMRC or the Complex Crime Unit;

Proceeds of Crime Investigations;

Gang related cases and those involving guns, drugs and serious violence;

Arson and murder. She is an accredited Supervisor both of general crime and Complex cases.
Notable Cases
Gangs/ Guns/ Drugs /Murders /Serious Organised Crime
R v M (2009)
Murder and conspiracy to commit arson. Client received lowest sentence of all the defendants.
R V W (2010)
Nicola defended a client in the most complex gang allegations and crime prosecuted in Manchester involving multiple murders, arising out of a network of drugs and gun supply.
R V McG (2012)
Multi-handed drugs conspiracy. Her client received the lowest sentence
R v A (2010)
Blackmail and robbery allegation. Case Dismissed.
R v B (2013)
Multi-handed drugs conspiracy. One client received lowest sentence and case against her second client was dismissed completely.
R v W (2014)
Large scale drug importation case
R v Q (2015)
SFO /VAT Fraud/ Bank and Mortgage Frauds
R v M (2002)
Represented a Holiday Company Director accursed of Defrauding the Civil Aviation Authority
R v W (2002)
Represented a Solicitor charged with money laundering and VAT Fraud
R v J (2007)
A successful appeal against a conviction for VAT Fraud (also known as Missing Trader Frauds, MTIC, Carousel) for a client facing a £300 million Confiscation Order. A re-trial was ordered and a Not Guilty verdict secured. Accordingly no Confiscation Order was made.
R v D (2011)
Recycling and scrap metal VAT fraud. Client found Not Guilty following a three month trial.
R v A (2013)
Conspiracy to commit mortgage fraud. Defendant found Not Guilty.