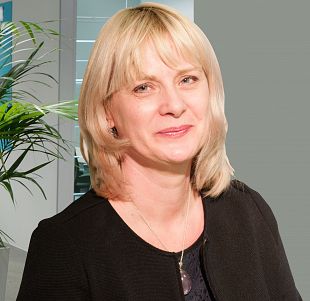 Nicola Carter
Nicola Carter is a Higher Court Advocate and Senior Solicitor. She has 20 years experience in Police Station, Magistrates and Crown Court work covering all aspects of criminal law. Nicola deals primary with serious and complex crime including murder, manslaughter, death by dangerous driving, large scale drugs supply and importation cases, firearms, serious violence and arson. She also has extensive experience of gang-related crime and cases with multiple defendants and charges and, through taking a role of active leadership, has been extremely successful in the defence of such. She is an accredited supervisor both in Complex Cases and in General Crime having previously run her own firm and dealt with many high value fraud cases.
As a skilled Advocate, Nicola also deals with the more serious cases in the Magistrates Court as a Trial Advocate. She has earned a reputation for success in cases involving clients considered vulnerable by virtue of age or mental illness. With a background in psychology and close connections with charities for the homeless in Manchester, she has been heavily involved in handling Youth Court cases - including robbery and serious - violence in the city. She has had notable success in ensuring justice has been achieved for a significant number of young people who had been charged with serious offences and she also has accreditation from the Law Society for dealing with cases involving vulnerable witnesses.
Notable Cases
Gangs/ Guns/ Drugs /Murders /Serious Organised Crime
R v M (2009)
Murder and conspiracy to commit arson. Client received lowest sentence of all the defendants.
R V W (2010)
Nicola defended a client in the most complex gang allegations and crime prosecuted in Manchester involving multiple murders, arising out of a network of drugs and gun supply.
R V McG (2012)
Multi-handed drugs conspiracy. Her client received the lowest sentence
R v A (2010)
Blackmail and robbery allegation. Case Dismissed.
R v B (2013)
Multi-handed drugs conspiracy. One client received lowest sentence and case against her second client was dismissed completely.
R v W (2014)
Large scale drug importation case
R v Q (2015)
SFO /VAT Fraud/ Bank and Mortgage Frauds
R v M (2002)
Represented a Holiday Company Director accursed of Defrauding the Civil Aviation Authority
R v W (2002)
Represented a Solicitor charged with money laundering and VAT Fraud
R v J (2007)
A successful appeal against a conviction for VAT Fraud (also known as Missing Trader Frauds, MTIC, Carousel) for a client facing a £300 million Confiscation Order. A re-trial was ordered and a Not Guilty verdict secured. Accordingly no Confiscation Order was made.
R v D (2011)
Recycling and scrap metal VAT fraud. Client found Not Guilty following a three month trial.
R v A (2013)
Conspiracy to commit mortgage fraud. Defendant found Not Guilty.