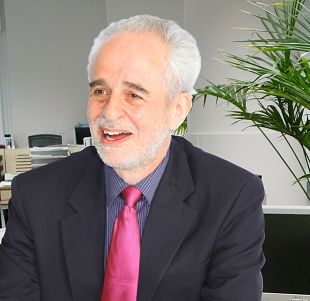 Robert Lizar
Tel: 0161 227 7777
Fax: 0161 227 7788
Robert qualified as a solicitor in 1974. He set up the practice with Pat Graham in 1978 with a strong political commitment to legal aid and civil liberties issues. He has worked in a number of specialisms including family and criminal law but over recent years has focussed particularly on mental health law and the rights of patients. He has been a member of the Law Society's specialist Mental Health Review Tribunal Panel since its inception.
He currently represents clients before Mental Health Review Tribunals and Hospital Managers' hearings. He is currently involved in false imprisonment cases and complaints against hospitals. He also undertakes work involving mental capacity-related issues.
Robert has an illustrious career and has been involved in many high profile cases
Notable Cases
2010 Bernard "Sonny" Lodge Inquiry.
Robert Lizar acted for the family of a man found dead in his cell at Strangeways Prison, Manchester in 1998.
The inquest found that "There was a systemic failure to protect Sonny Lodge in the last days of his life…." "There was a systemic failure in the assessment of fitness for adjudication and cellular confinement in that it was made without reference to any history or prior knowledge of Sonny Lodge.
Present
Involved in the Jesse James Inquest into a high profile Manchester Gangland murder of an innocent school boy, the firm is ensuring that the family's voice is heard and that justice is done.
2004 Guantanamo Bay
Represented a client detained in Guantanamo Bay (Robert Lizar served papers on the US government).
"[Our client ] has been detained as an innocent man for a period of two years….he has been treated in a cruel, inhumane and degrading manner, he wants the authorities to answer for that."
Robert Lizar (reported in the Independent)
2002 Robert Brown appeal
Wrongly convicted of murder freed after 25 years "A convicted murderer who has been protesting his innocence from jail for the past 25 years walked free yesterday when the court of appeal accepted "compelling" evidence of police corruption, bullying and non-disclosure of vital evidence. By Nick Hopkins, crime correspondent The Guardian
1993 INLA – 1993 IRA explosives somerset
Defended Irish nationalists against claims that they had attempted to steal explosives from a Somerset quarry for terrorist purposes. Prosecution evidence included significant MI5 involvement.
1990 Represented clients at the Strangeways Prison Riots
2 Prison riots client one of last on roof
1989 McDonald Enquiry
McDonald Enquiry pupil at Burnage High School Involved in race enquiry to do with Asian Boy Murdered at School. Appointed by Manchester City Council as solicitors to the Enquiry
1985 Tony Mycock
Represented Tony Mycock following a miscarriage of justice.
The client was wrongly accused of burglary where evidence was later found that the complainant had "sold" the alleged stolen articles.
Miscarriage of justice (featured in the BBC's Rough Justice programme)
1984-85 Miners Strike
During the miners strike the firm raised money and assisting miners on strike as well as representing miners arrested in Yorkshire and West Lancashire
1983 Eddie Shah demo arrests
Acting for trade unionists arrested following demonstrations in Manchester and Warrington against Mr Shah's high profile campaign against the print unions.
1982 Francis McDonagh
Defended clients in the subsequent appeal case of the murder of Francis McDonagh
Uncle and nephew wrongly convicted of murder where evidence was uncovered that the murder weapon had been in the hands of another man who subsequently confessed. Featured in the BBC's Rough Justice programme.
1981 Moss side "riots"
Defended many clients charged with civil disorder offences following the violent street protests of 1981
1980 Sandpipers
Sandpipers successful claim against colour barring vs Race Relations Act 1976
1980 Cottaging
When James Anderton was the Chief Constable of Greater Manchester, the self-styled "God's Own Policeman", successfully defended numerous clients accused of "Cottaging". We fought large number of cases for people from all professions, walks of life at this time when policing was done with almost evangelical zeal.
1978 Civil Disorder
The firm has a long history of representing clients accused of civil disorder in relation to Anti-Fascist demonstrations against the National Front and later the BNP and EDL