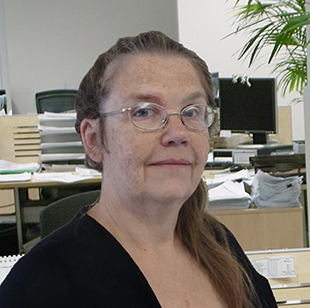 Nicola Hall
Tel: 0161 277 7777
Fax: 0161 227 7788
Nicola has extensive experience as a High Court Advocate and also appears regularly in the Magistrates' and Crown Court. She first joined Robert Lizar Solicitors in 1990 and was a Partner until 2007. In 2018, she re-joined the firm to work on specialist cases involving civil liberties, appeals and international cases.
She has a wealth of experience in criminal law having successfully defended at all levels in areas including complex crime, extradition, major police investigation, serious crime and murder. She is known for her thorough investigation and innovative thinking and has been cited for remarkable client care. Nicola has notable experience of working with clients who have special needs or disabilities working in tandem with mental health services where appropriate to ensure that those who are potentially vulnerable receive effective representation within the Criminal Justice and HS" System. Similarly, she has extensive experience in the defence of those arrested in the course of protest and has successful pursued matters in the European Court to ensure compensation for those discriminated against by a prosecution. Accordingly, she is familiar with the use of Public Law procedures to challenge inappropriate strategies for prosecution. She is cited in Chambers and Partners for her work with protestors Nicola has top instincts when it comes to protest law - she knows the criminal side and understands the civil side really well too." "I think she is very good and is a very dedicated protest lawyer.
Details of Nicola's notable cases can be found below.
Notable Cases
Nicola has been involved in defending many of the recent applications for committal for contempt of Court brought against protestors including
2022
Animal Rebellion Grimsby Magistrates
Protests against Amazon
Extinction Rebellion 2020 to 2022
Protests against HS2 2020 to 2022
R v CM
…represented client in Encro chat case
2020/2021
S of S for Transport and HS2 v C
Represented Defendant facing application for committal for breach of Court order both at High Court and court of appeal
R v DA
..successful defence against allegation of murder of a child
2019/2020
"Cuadrilla Bowland ltd v KL and others
Represented defendants facing applications for committal as a result of anti fracking protests at both High Court and Court of Appeal
She has successfully represented protestors at the Magistrates on many occasions including
2017 to 2018
Anti fracking Protests
2018
R v RR and others
Leading case on sentence for protestors
Operation Friction
Nicola represented multiple defendants in a large-scale drug conspiracy.
R v D I
Acting as a Higher Rights Advocate, Nicola represented the defendant in a complex case of child neglect.
R v R L
In a case of significant public importance, Nicola represented multiple defendants in a prosecution for public nuisance following a protest. The sentences of the defendants were overturned on appeal and replaced with a conditional discharge.
R v L D
Nicola successfully obtained an acquittal for her client who was charged with offences of causing danger to road users during protest.
R v S, M EH
Nicola successfully argued autre fois convict in relation to charges brough against fracking protesters which resulted in a subsequent acquittal for the same defendants on more serious matters.
R v DJ
Nicola successfully argued that internet commentary on the Conservative Party Conference was not malicious communication.
R v L G
In an appeal against conviction for murder, Nicola successfully argued in the Court of Appeal that the lower court had not taken proper account of the disability of the 15-year-old defendant.
R v EL
Nicola successfully defended protesters who were supporting striking workers opposing a highway boundary.
2017
R v E N

In the case of a 10-year battle to prevent extradition to a third country for prosecution on charges of genocide, Nicola achieved a favourable outcome for her client. The case was heard before both the High Court and the Supreme Court and required extensive investigation and execution of practice and procedures at an international level.
Older Cases
R v MNA
Nicola brought an appeal against conviction for attempted murder on the basis of material non-disclosure.
R v NA
In a case of large-scale drugs importation, a non-custodial sentence was secured for Nicola's client following consideration of his mental health requirements.
Bolton 7
Nicola successfully obtained compensation from the UK government for a group of gay men following an application to the European Court based on a discriminatory prosecution for indecency.
Guantanamo Bay
Nicola gave legal assistance to the family of a man wrongfully detained at Guantanamo Bay.