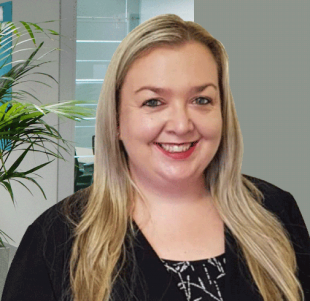 Emma Hassall
Tel: 0161 227 7777
Fax: 0161 227 7788
Emma joined the firm in May 2019 and brings with her over 15 years experience specialising solely in criminal defence. She qualified as a Solicitor in August 2006 and as a Duty Solicitor for both court and police stations in June 2009.
Emma has worked in Manchester for 10 years and has developed a well respected reputation amongst her peers, colleagues and clients.
She represents clients at the Magistrates' Court on a daily basis who have been charged with all types of criminal offences including public order offences, assault, domestic violence, theft, robbery, rape and murder. Emma regularly makes bail applications, representations on venue and pleas in mitigation.
Emma has excellent communication skills and is quickly able to develop a good rapport with people. Her expertise lies within client care, compassion, advocacy and consistently achieving good results at court. She has extensive experience of trial advocacy and attending upon young clients in the Youth Court.
Notable Cases
2019 - R-v-S
Represented a Defendant charged with two assaults, two offences of criminal damage and possession of an offensive weapon. Following discussions with the Prosecutor on the day of trial, the Defendant pleaded guilty to one assault on the basis of excessive self defence and one offence of criminal damage and the CPS offered no evidence on the other three charges. Following further representations, the court were persuaded to impose a conditional discharge.
2019 – R-v-G
Represented a Defendant charged with assaulting a police officer. The matter proceeded to the day of trial. Following representations made to the prosecutor, the CPS accepted a guilty plea to an offence of obstructing a police officer, the trial was avoided and the court were persuaded to sentence the Defendant to a conditional discharge.
2019 – R-v-D
Successfully argued that the CPS had no case against a defendant charged with burglary. The matter was discontinued before the trial date.
2019 – R-v-N
Successfully argued for a breach of bail allegation to be withdrawn and the defendant was re-bailed on the same conditions as previously imposed.
2019 – R-v-H
Represented a defendant charged with common assault and criminal damage who had pleaded not guilty with matters listed for trial. Due to non-disclosure issues on the part of the CPS, the case was listed before the court by the defence for a mention hearing where the CPS offered no evidence. Both charges were dismissed prior to the trial date.
2019 - R-v-M
Represented a Defendant charged with a second offence of disqualified driving and driving without insurance. Despite the sentencing guidelines suggesting the defendant should be sentenced to a community order, the court was persuaded to impose a fine.