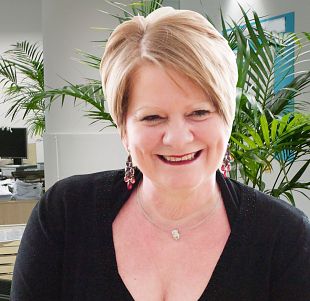 Amanda Long
Tel: 0161 227 7777
Fax: 0161 227 7788
Amanda has over 30 years of criminal practice at the highest level and is a Chartered Fellow of the Institute of Legal Executives. She has acted in some of the largest fraud cases prosecuted by the Serious Fraud office, HM Revenue & Customs, the Serious and Organised Crime Agency and the Complex Case unit of the Crown Prosecution Service. She has dealt with matters in the High Court, Court of appeal and the House of Lords one of which is currently a leading authority on the appointment and actions of Management Receiverships. (R v Capewell and others) In addition, she has conducted many high profile historical sexual abuse cases including representing the former Deputy Director of Social Services in Operation Cleopatra. She has lectured in disclosure and assisted the Falsely Accused Teachers and Carers Association.
She is known for her ability to deal with the large and complex cases but yet has an empathy to provide support for her clients many of whom are facing the criminal courts for the first occasion.
Notable Cases
Fraud/Confiscation/Business Crime
R v S Operation Goodison

This was a hugely complex postal diversion fraud investigated by the Dedicated Cheque and Plastic Crime Unit (DCPCU) a Home Office sponsored until funded by UK Payments Association specialising in the investigation of fraud and related offences involving cheques, credit cards and other forms of plastic charge cards. The unit compromised officers from both Manchester Police and City of London Police. Our defendant was one of nine and the total loss was in excess of £300,000. After a lengthy trial our client was one of the few to be acquitted.
R v L Operation Funder

A complex trading standards prosecution involving a mother son and Mr L who were accused of a £1.5m fraud involving the sale and servicing of a well known brand of vacuum cleaner. It was alleged that the defendants deliberately targeted the elderly, devising the initial cold calling strategy, misleading sales scripts regarding servicing and leading customers to believe that they were dealing with a well known company, making false representations regarding the need for a particular brand to be serviced/ offering a service which was simply not required. Making false representations regarding the need for those machines to have a service plan, employing engineers who were not suitably qualified, agressively promoting the sale of the vacuum cleaners, using/ promoting agressive or misleading sales practices, providing inadequate training to engineers, using a commission based pay structure which rewarded sales - irrespective of how the sale was made or to whom the sale was made, selling vacuum cleaners that were unsuitable to the elderly/ vulnerable, selling vacuum cleaners on finance to people who did not understand the agreements, preventing people from cancelling contracts and encouraging people who had complained or wished to cancel to reconsider thier position and failing to take notice of warnings provided by Trading Standards. The conspiracy to defraud ran for over 15 months. Mr L was acquitted after a lengthy trial whilst the son and his mother received 7 and 3 years imprisonment respectively.
R v G Operation Smudge

Mr G was one of 4 defendants tried at Leeds Crown Court in relation to fraud and breaches of Trading Standards regulations. He was a director of a company selling roof repairs and installation of a rigd form system. It was alleged that there was a deliberate targeting of elderly people who were likely to be persuaded by false information and panic tactics. There were said to be misleading actions, the provision of false information and unfair commercial practices. The value of complaints was in excess of a quarter of a million pounds whilst the income of the company was £1.8 million. Continued requests for disclosure led to Trading Standards abandoning the breaches of CPR due to breaches of procedure and after a 3-month trial all defendants where aquitted.
R v G

Attendance at Exeter police station by arrangement to advice a young man of good character in respect of money laundering and extradition matters in the USA. On 23rd September 2015 six US citizens were arrested in California and Utah following an investigation into the alleged cultivation and distribution of marijuana in the two states between 1st January 2010 and 23rd September 2015. It was alleged that this is a multi-million dollar drug supply and money laundering operation that took place over the stated 5+year period. The indictment also includes a notice of intent for federal prosecutors to seek criminal forfeiture of over $100,000 cash, a vehicle and six parcels of land totalling approximately 300 acres in Laytonville, California. Further enquiries also found that ownership of the same land was transferred to Mr G on 28th January 2015. Following discussions between The Devon and Cornwall Police and the US Internal Revenue Service and following a review of the documentation it was considered that the evidence supported an offence under Section 328(1) of the Proceeds of Crime Act 2002 had been committed. Advice was given both in relation to the offence and the extradition proceedings. After lengthy interviews and long discussions with the police and American authorities our client was eventually released without charge.
R v M Operation Crystalite
Acting for a client charged with conspiracy to cheat the Revenue arising out of a Film Scheme. This involved two lengthy trials at Southwark Crown Court in an alleged fraudulent claim for sideways tax relief and was one of the first trials of its type by HMRC. The client was the only defendant to be acquitted unanimously at the conclusion or each of the two lengthy trials.
R v C Operation Emersed
Acting in the defence of a company director charged with a large MTIC fraud. The trial lasted for 8 months at Wolverhampton Crown Court. The case had both criminal and civil proceedings which progressed to the House of Lords. Amanda appealed the initial conviction to the Court of Appeal where she was successful leading to the conviction being stayed at Stafford Crown Court.
R v L
A multi million pound MTIC fraud representing the Vice Chairman of a football club. After many months of hearings and disclosure requests, the final one led to Customs offering no evidence at Bristol Crown Court.
R v WT and later R v D Operation Focus
Representation of a wealthy optician and his sister and a further optician who were charged with a large scale fraud on the NHS. After a very complicated investigation which involved careful consideration of technical prescription and claims two clients were acquitted and one received a non custodial sentence.
R v O Operation Savate
Acting in the defence of a main defendant charged with a CIS fraud. The papers in the case ran into over a hundred thousand pages and involved a three months trial at Birmingham Crown court. There were also complex confiscation proceedings which involved in excess of 3 million pounds and involving in assets both in the UK and outside the jurisdiction.
Serious Crime
R v N Operation Renard

This was a 15 defendant large scale investigation by Lancashire Police into the production of cannabis across Lancashire and further afield. The evidence was in excess of 25,000 pages and involved complex telephony, Facebook and cell siting evidence. Our defendant was the girlfriend of the lead defendant and spoke no English. She needed constant reassurance along with a full explanation of the law and English procedures. She faced allegations of conspiracy to produce drugs, money laundering and perverting the course of justice. There were matters related to age assessment and the client was pleased with the eventual outcome.
R v P Operation Magician

This was a large scale Lancashire Police led investigation into the operations of what the police believed to be a Romanian organised crime group, involved the recruitment of mainly Romanian women in the United Kingdom for the purposes of exploitation through prostitution. The client spoke no English and therefore it was essential to make sure he understood not only the evidence against him but also English legal procedures. At the conclusion of the proceedings and after lengthy and protracted negotiations his sentence lead to an almost immediate release from custody.
R v P Operation Kurash

The defendant was charged with the murder of a Ryanair flight attendant in 2009 but the body of the deceased was not found until 2013. A male had handed himself into the police stating that several years earlier he. along with others (one was our defendant) had murdered the victim and buried him in a concrete tomb in a garden shed. The make making admissions was suffering from a psychiatric illness and was later sectioned. Thereafter the body was eventially recovered from the tomb. There were complex and difficult issues throughout the trial process. The lengthy trial involved consideration of evidence from forensic archaeologists, mycologists, pathologists, psychiatrists and entymologists.
R v N
Acting in the defence of a man charged with re-activating sub machine guns with onward transmission to the Continuity IRA. Attending upon the client who was illiterate on a weekly basis at Belmarsh prison before a two month trial at the Central Criminal Court (the old Bailey) where an excellent result was achieved for the client.
R v D
Acting in the defence of the head of a major criminal family in Bristol who was charged with the supply of class A drugs and money laundering. The case involved a detailed analysis of probe evidence from hearing devices planted by the police in both the defendants car and home.
R v B
A prosecution brought by the environmental Agency at Preston Crown Court. This involved a careful analysis of the law in the area and complex confiscation proceedings led to an excellent result for the client who was delighted with the service he received.
R v A
Acting for the defence involving a lady charged with perverting the course of justice. After detailed disclosure requests were made the Crown eventually offered no evidence following several weeks of evidence at Preston Crown Court
R v H and later R v A Operation Cleopatra
Defence of the former Deputy Director of Social services on charges of rape and indecency.